Crave the Crunch
Just Salad


✹ ✹ ✹
Just Salad had always been more than just salad. But in the crowded pack of healthy quick-serve restaurants — a catagory which they helped invent — the brand was not being seen as the trendsetters they actually were.
The Brooklyn-based branding and social impact agency BBMG brought me on to develop a creative concept and launch campaign that pushed Just Salad's creative boundaries, while staying true to their climate- and health-conscious core.
With competitors highlighting elements like technique and whimsical backstory, I thought we might borrow a page from old-school meat-and-potatoes fast food and lean into
craving
— for killer service, real-deal sustainability, and a mouthwateringly deliciously menu. All served up with a side of irreverance, punch, and approachablity.
We positioned Just Salad as making better choices easier, so customers can give in to hunger without giving up on what really matters. Salad that slaps you in the face with flavor and says, "Eat me."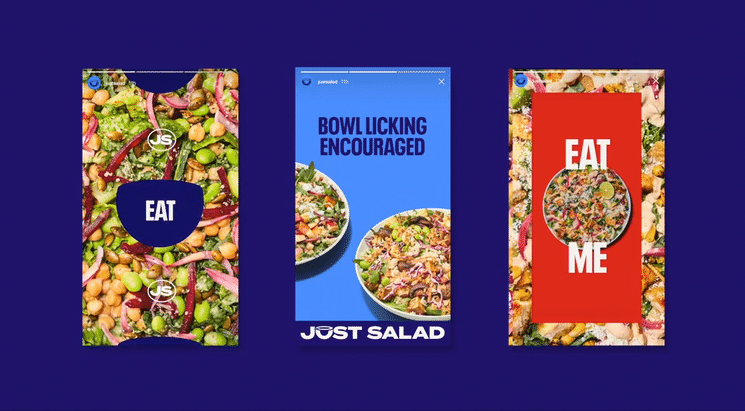 Agency: BBMG
Strategist: Amy Speck
Art Director: Jess Pitera